Northern Ireland - London Hub
A Hub in London that supports business development, networking and marketing opportunities for Invest Northern Ireland clients.
About the Northern Ireland - London Hub
Located in the bustling business district of Moorgate in the heart of the city and readily accessible by public transport from all major airports, the Hub provides a platform for Invest NI client companies, business, academic and government partners to do business in London.
The Hub is suitable for hot-desking, meetings and small seminars, and offers an event space to showcase products, services and to entertain clients and influencers.
Our facilities
It offers:
A communal kitchen and pantry area with tea and coffee making facilities, operating under an honour system
10 hot desks with small open break-out and private meeting spaces (The Den and The Phone Booth)
3 meeting rooms that accommodate up to 8 people:

The Studio
The Living Room
The Great Room

1 meeting/seminar/conference space that seats up to 18 people (boardroom style) or 32 people (theatre style)
An event space for up to 55 people standing
Contact us
For more information on the Northern Ireland - London Hub or to book our space, please contact NIHubLondon@investni.com  with any enquiries.
Bookings are subject to availability. Requests to book both hot desks and meeting rooms should be submitted a minimum of one week in advance.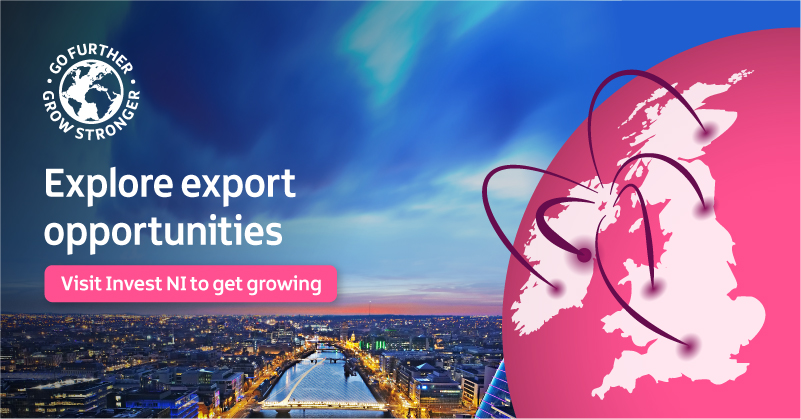 Ready to start selling outside Northern Ireland?
Find out more on Go Further Grow Stronger