Market Focus - Qatar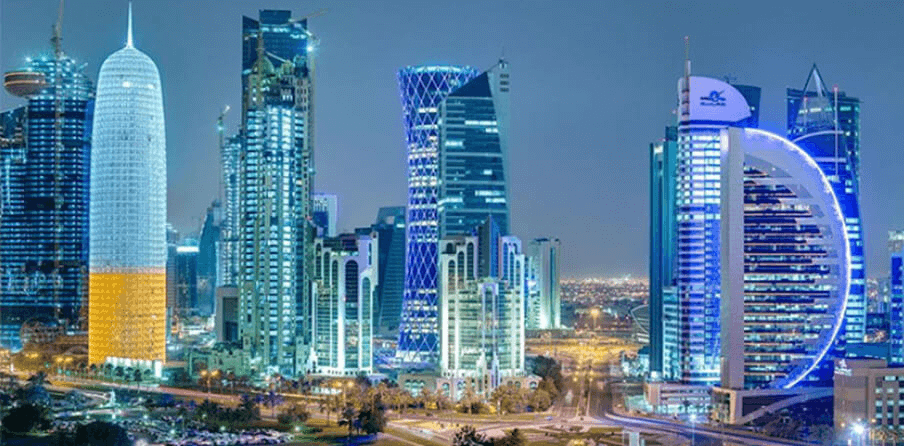 Invest NI opened its office in Qatar within the British Embassy in Doha in March 2017.  The first of 10 new international offices aimed at increasing trade opportunity worldwide for NI companies.
Pre-2010 Qatar was known predominantly for its vast natural gas reserves, however it is now known globally as the first country in the Middle East to win the hosting rights for the FIFA World Cup, scheduled to take place over November and December 2022.  This will be an event that provides a unique showcase for the country's economic achievements and plans for the future.
The Qatar National Vision 2030 (QNV 2030), launched in 2008 is the country's development plan to transform Qatar into an advanced society capable of achieving sustainable development by 2030. The plan's development goals are divided into four central pillars: economic, social, human and environmental.
Impact of Covid-19 on Qatar
Qatar reacted quickly to the COVID-19 crisis, closing borders in March, and keeping them closed to visitors and business travellers for the remainder of the year. The market has remained relatively stable with a QAR 75b financial incentive package implemented to limit the economic impact of the virus on the country's private businesses.
The country is in the latter stages of major infrastructural development in relation to the World Cup project, however, in the final two-year run-up to delivery, there are opportunities in the supply chain in numerous sectors including hospitality, security, transportation and event delivery.   The conclusion of the World Cup will not however be the end of Qatar's development.   It is in fact simply an added factor to the ambitious QNV 2030 programme which will continue well past the 2022 event with significant programmes of investment and opportunities.
Opportunities for Northern Ireland
Currently, as Qatar moves towards the delivery of the World Cup in 2022, and recovery from COVID-19, key sectors of focus are:
Tech/ Creative/ Cyber Security – Qatar has an increasingly focussed interest in all things 'tech'.
Agri-Tech – this has been a priority sector since 2017 and will continue to be so as the country moves towards achieving its' ambitions of self-sustainability under QNV 2030.
Sustainability – QNV 2030 encompasses not only food sustainability, but food security, environmental sustainability, water treatment, waste management and recycling.
World Cup 2022 – Focus is now on the supply chain for delivery of the world event.  There is a multi-sector opportunity to support delivery (event management, hospitality, product placement, building fit-out, transportation, catering, etc). A further opportunity is also available in terms of legacy planning post-2022 to continue developing Qatar's vision for a sustainable and flourishing business climate on the world-wide stage.
Health – there are numerous emerging opportunities in the healthcare sector.   Qatar has been the fastest growing healthcare market in the region and the country is investing heavily in its life sciences sector in general and in particular healthcare to cater to the demand from a growing population.
Materials Handling – There is significant development in the pipeline to achieve targets in relation to environmental and waste management and sustainability in terms of land development for agriculture.
NI Footprint in Qatar
A number of NI companies have been in-market for a number of years and active across a variety of sectors from food and drink to agritech.  Companies such as Mallaghan Engineering, CM Tyco, and BE Aerospace have an established presence at Hamad International Airport in terms of the terminal building, equipment provision and on Qatar Airways in terms of seating.
Northern Ireland's world-famous materials handling sector has a very strong presence in Qatar with machinery from Terex Finlay, Edge Innovate and CDE Global is being used to support the country's infrastructure development.  
Ulster University is currently developing a branded campus in Qatar.  Scheduled to open in partnership with Doha City University (Artan Holdings) in September 2022.  Programmes will start being delivered in September 2021 through the current City University campus in the south of the city.   
Despite the COVID-19 crisis, Qatar is pressing ahead with its ambitious programmes both for delivery of WC2022 and beyond in terms of legacy and addressing Qatar National Vision 2030.  It is a resilient market that successfully weathered a 3-year diplomatic and trade blockade from neighbouring states, which has recently been lifted and should increase opportunities in the market and regionally. 
Regional Director, Helen Matheson is based in the British Embassy in Doha and looks forward to connecting with you to discuss your procurement needs and how we at Invest NI can help you achieve your growth objectives.
Helen Matheson - Regional Director, Qatar & Kuwait  
Connect with Helen on LinkedIn