Supporting Northern Ireland business success from farm to fork, right across the globe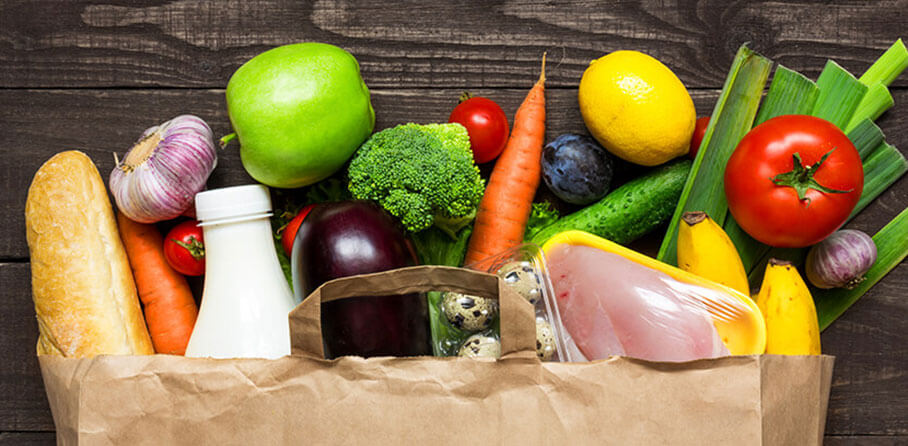 In the last year, food and drink companies across Northern Ireland have been working hard to achieve success in the face of ever-changing circumstances, including EU Exit, emergence from the pandemic, and the conflict in Ukraine.
This hard work has not gone unrewarded, with companies generating over £5.4billion for the local economy, and Northern Ireland food and drink on sale in over 70 global markets.
Supporting ambitious companies
Invest NI is playing its part to support and bolster this success, working with hundreds of ambitious companies across the sector, including many in Ulster Grocer's Top 75. We offer businesses advice and guidance, along with support to increase exports, innovate, and grow their teams, both in size and skills.
Just some of the projects we supported in the past year include the £4.3m investment by Warrenpoint's food-to-go manufacturer Deli Lites that will see the creation of 45 jobs; and the £4m investment by Stone Bakery, which will create 20 jobs in the Newry, Mourne and Down District council area.
We also welcomed South African food company Moorcroft Foods to Northern Ireland, establishing a manufacturing facility in Newtownards; and Scotts Irish Whiskey opened its new Irish Whisky distillery in Fermanagh with our support.
Supporting innovation
Innovation is a key part of business growth, so that companies can remain competitive. The Department for the Economy's 10X Economic Vision identifies the innovative technologies in the food and drink sector as essential to driving economic growth. Using our grant for R&D, Pure Roast Coffee invested in product development to create Northern Ireland's first string & tag coffee bag, leading to its first contract with a GB major retailer worth £1m.
Building strong networks between suppliers and buyers
It is through successes like these that Northern Ireland has secured multiple wins at prestigious food and drink awards. Morelli's took the Regional Golden Fork Award for Northern Ireland at the Great Taste Awards; Clandeboye Estate won Product of the Year at the 2022 UK Quality Food Awards; and there were wins for McColgan's, Big Pot Co, Wilson's Country and Hellbent at the Scottish Retail Food and Drink Awards.
Our Business Development Team helps local suppliers achieve these successes by creating a strong network of buyer contacts with retailers like Aldi and Asda. Northern Ireland suppliers accounted for 50 per cent of companies in Aldi Ireland's popular Grow campaign, securing over £200,000 of new business. 
Our supplier support has also enabled Bravo Tango Coffee to grow sales at Lidl stores across Ireland, while our in-market team is helping NearyNogs to explore US markets following export wins with Avoca and Brown Thomas in RoI.
There has also been a welcome return to live events. Invest NI clients have participated at major GB tradeshows including London Speciality Food Show, Lunch and IFE. Most recently, 30 GB and RoI buyers joined us at the Balmoral Show, meeting over 80 Northern Ireland suppliers such as White's Oats, Kestrel Foods and Nuttin' But.
We also maintained our popular Online Showcase format, hosting presentations by 50 suppliers to an audience of around 200 buyers and media from GB and RoI.
Helping to drive business growth
Our Consumer Insights Team has enabled businesses to access market intelligence to drive business growth. Some companies have used our trends platform to identify opportunities for new flavour variants or novel ingredients, while others have used our market research to identify commercial opportunities for business planning, as the retail/grocery buying landscape continues to evolve. This data driven growth is likely to become even more important in the future.
The team at Invest NI remain focussed and committed to working with existing, and new customers; helping them to thrive by supporting their innovation, exporting opportunities, and people.